Excavating Companies St Johns MI Serving Lansing MI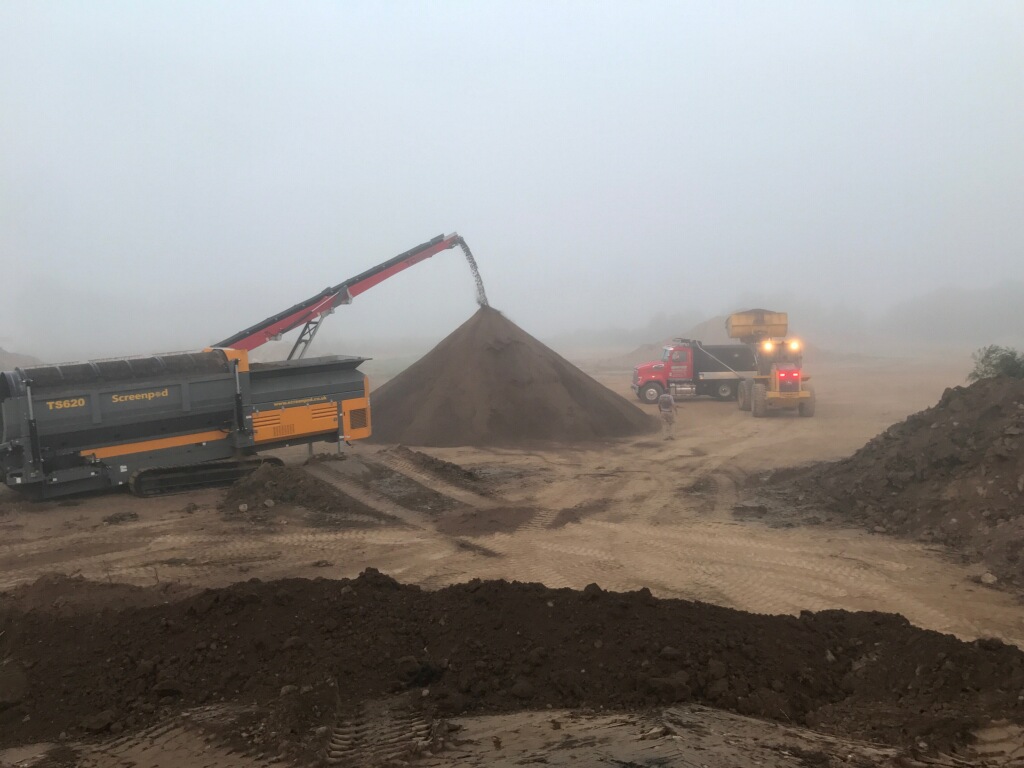 Screened Top Soil Available
Call for pricing and to schedule Delivery.
Mint City Excavating, Inc
Serving all Michigan, including Lansing, Okemos, East Lansing, Haslett, Mason, Holt, Saranac, Williamston, St.Johns, DeWitt, Portland, Ionia, Charlotte, Potterville, Grand Ledge, Eaton Rapids, and surrounding areas
Earth movers dig your dirt.
Need some trees cleared so you can build a new home?
If you've got plans for a new home, we are your first choice for residential excavation. Your property will be prepared and graded for proper drainage. Give us a call TODAY at 989-224-2482 for a FREE estimate.
Do you have an old structure that needs to be demolished?
Tearing down an old building can be potentially dangerous. To make sure your demolition project is done safely and correctly, trust our 25 years of experience to get the job done right.
Mint City Excavating, Inc. will move the earth for you.
Commercial – Site clearing and preparation, utility installations, subdivision development, roads and parking lots, complete demolition services
Residential – Site clearing and preparation, utility installations, complete demolition services
Trucking – Topsoil screening, remove boulders, haul stone, sand and gravel
For all your residential and commercial excavation needs CALL 989-224-2482 TODAY for a FREE estimate.
Whether you have plans to build or demolish a building, clear a road or dig a sewer line, we can help lay the ground work. You can count on quality excavation and the experience needed to handle your workload.
Whether you need trees cleared on your property, underground utilities installed or a foundation work for your new basement, trust us to get the job with professionalism and integrity.
We have all the equipment necessary to screen your topsoil for grading. To avoid problems with soil drainage in the future, trust our experienced, reliable crew to get the job done right.
Primary Communities Served
Bath
Charlotte
Corunna
DeWitt
Dimondale
Eagle
East Lansing
Eaton Rapids
Fowler
Grand Ledge
Haslett
Holt
Laingsburg
Lansing
Mason
Okemos
Portland
St Johns
Webberville
Williamston